Boutique
MIDTOWN
Office Spaces
Our boutique office building offers New Yorkers flexible, chic, and affordable office spaces in the heart of Midtown Manhattan. Our leasing team will set you up with a number of different size and layout office spaces. Office space availability can vary on a daily basis, as changes occur frequently. We commonly accommodate most tenants that look for Office spaces ranging from 400 square feet to 12,000 square feet.
Our ability to divide space and create the Office Loft to fit your needs allow us to satisfy most requests.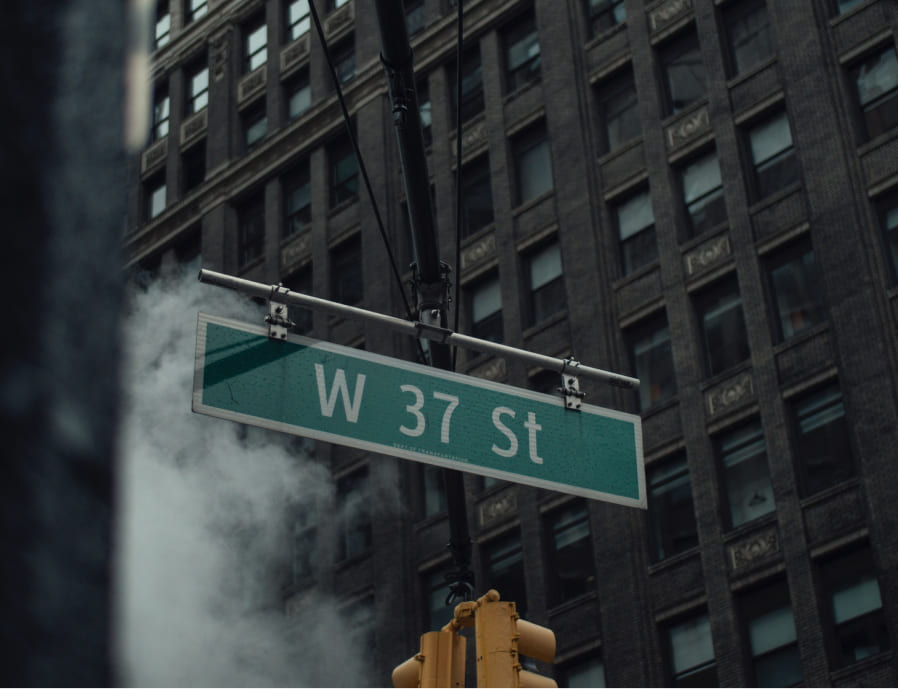 Contact our Leasing Manager directly at (212) 563-1098 or by emailing info@artsbuildingnyc.com.
We will promptly respond to all your Office Loft space needs and will gladly customize a space to your needs.
TESTIMONIALS
"The management team is always cordial and willing to help. I've had occasions when deliveries came earlier than expected and none of our employees were at the location to accept and the management team at The Arts Building stepped up and made sure it was taken care of.  They'll make you feel like part of the family and the improvements to the building are just a really nice bonus."
John Tracy
VP of Sales NE Silicone Core Technology
"Moving into the Arts Building has been a great experience for us- from signing the lease, working together on the buildout, to actually occupying the office. The management team is super professional and accommodating, but above all, they are genuinely nice people. The super Luis is a sweetheart as well. This building has some great amenities, robust security, and is centrally located. We can't wait to invite clients to our new showroom!"
Oved Lib
CFO Birch Event Design
"It has been a pleasure being a tenant at the Arts building since 2015. Since that time, our people have enjoyed the contemporary style office space, convenient location, and the attentive service from the property management team. We also appreciate the management team's desire to keep the building well maintained while always looking for ways to improve the conditions of the space."
Jose Rivera
Harvest New York
"The Arts Building provides everything we need as a growing technology startup: beautiful space to support our team through expansion, great infrastructure, and a personal feel from building management. Our goal was for our office to be an asset rather than a chore for our staff and The Arts Building helped us achieve that."
Pete Russell
August Schools Inc
"After several horrible experiences renting from commercial buildings in Manhattan, I was lucky enough to find the Arts Building which has proven to be a wonderful long-term home to grow my relatively new business. Since day one, I have been met by Management with care and support which has helped me keep my business afloat throughout the extreme challenges created by the pandemic. The building is clean, bright, friendly, and taken care of with kindness and respect which makes every workday a day to look forward to."
Katy Pfaffl
Katy Pfaffl Studio LLC
"The Arts Building has been amazing to work out of for our growing business model. The administration team is always supportive of location changes and daily operations and helps remove our location barriers. The maintenance team is always on-site and available with a very positive attitude. Real team atmosphere, and we look forward to additional space as we grow year over year."
Genvestor
INSIDE THE
transportation
Triangle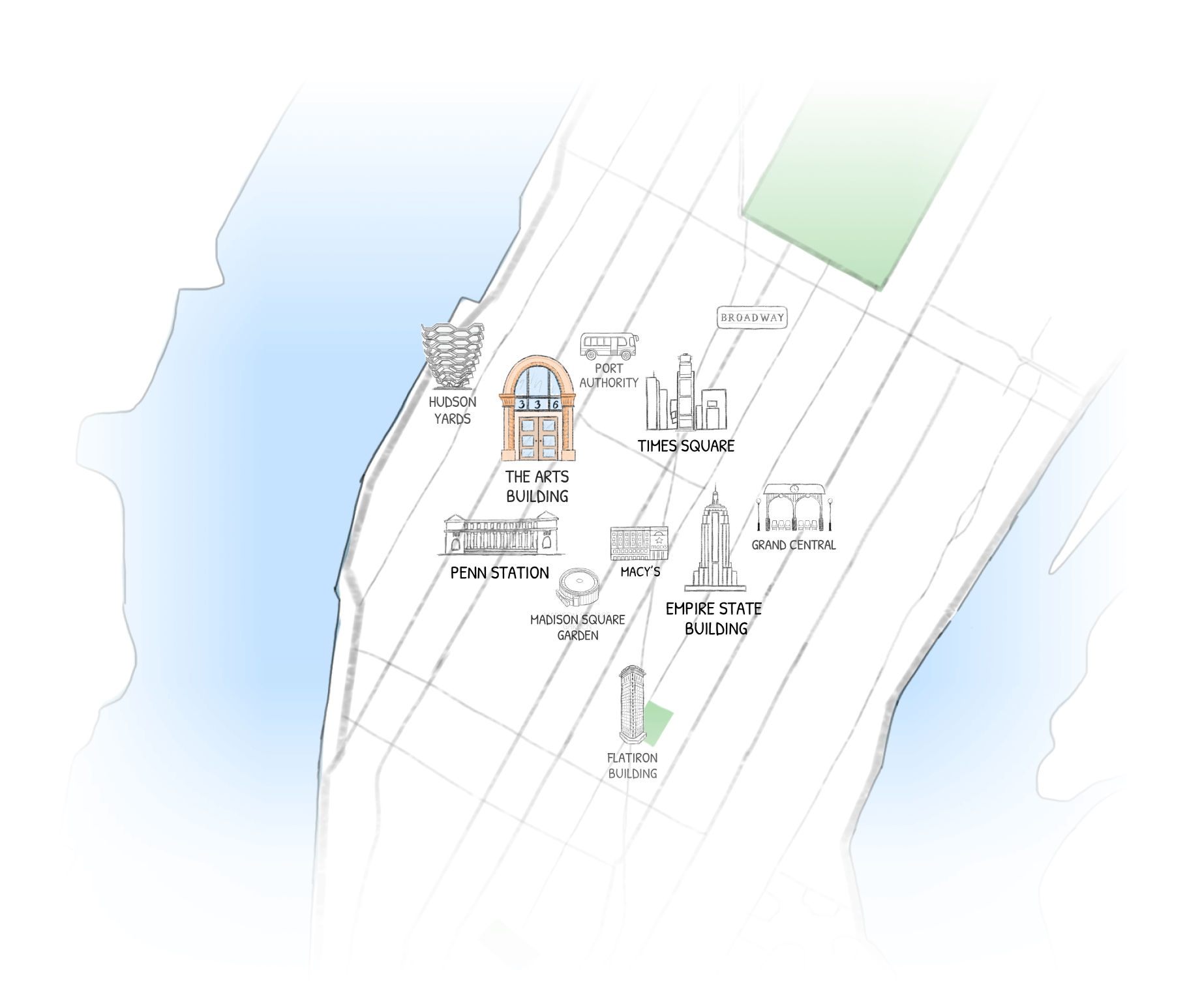 Penn Station ~2 min walk
Port Authority ~2 min walk
Grand Central Station ~15 min walk
Madison Square Garden ~3 min walk
Macy's ~5 min walk
Hudson Yards ~7 min walk
Easy access to transportation, central midtown location in the heart of the transportation triangle surrounded by the energy of Manhattan with all the vibrance of the city life.
We look forward to welcoming you as a tenant and having you feel the energy of The Arts Building's boutique office spaces.
Contact
Awards
The Arts Building's Special Honors
The Fashion Center BID has created awards for Best Lobby Renovation and Best Facade Improvement to recognize individual properties that have undergone dramatic improvements.
Learn more